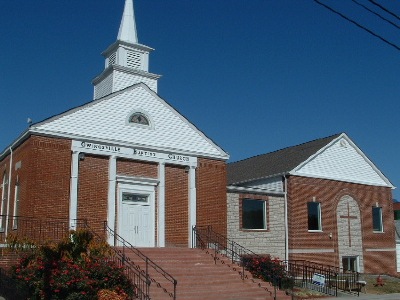 Owingsville Baptist Church exists to glorify God by passionately loving God and genuinely loving people. We are part of the Southern Baptist Convention, the Kentucky Baptist Convention, and the Bracken Association of Baptists. If you are looking for a church home, we would love to have you be our guest. You can find out more about visiting OBC for the first time here to make your visit more enjoyable.


Join us Sunday evenings as we discuss our weekly devotions.

Join us Wednesday for Bible study as we seek scriptural guidance for daily living. We are currently studying the Gospel of Matthew.

- - - - -


Sunday School: 9:45 a.m.
Morning Worship: 11:00 a.m.
E-Club (at the Emmanuel Center): 4:00-5:30 p.m.
Discipleship Training: 6:00 p.m. (Business meeting the second Sunday of each month)
"Current" Worship (at the Emmanuel Center): 7:30 p.m.

Prayer and Bible Study: 6:00 p.m. (Music Ministry at Ridgeway Manor the first Wednesday of each month)

WKCA 97.7 FM every other Sunday
Owingsville Baptist Church
92 Coyle Street (PO Box 662)
Owingsville, KY 40360
606.674.2055


(site updated 10/8/2017)